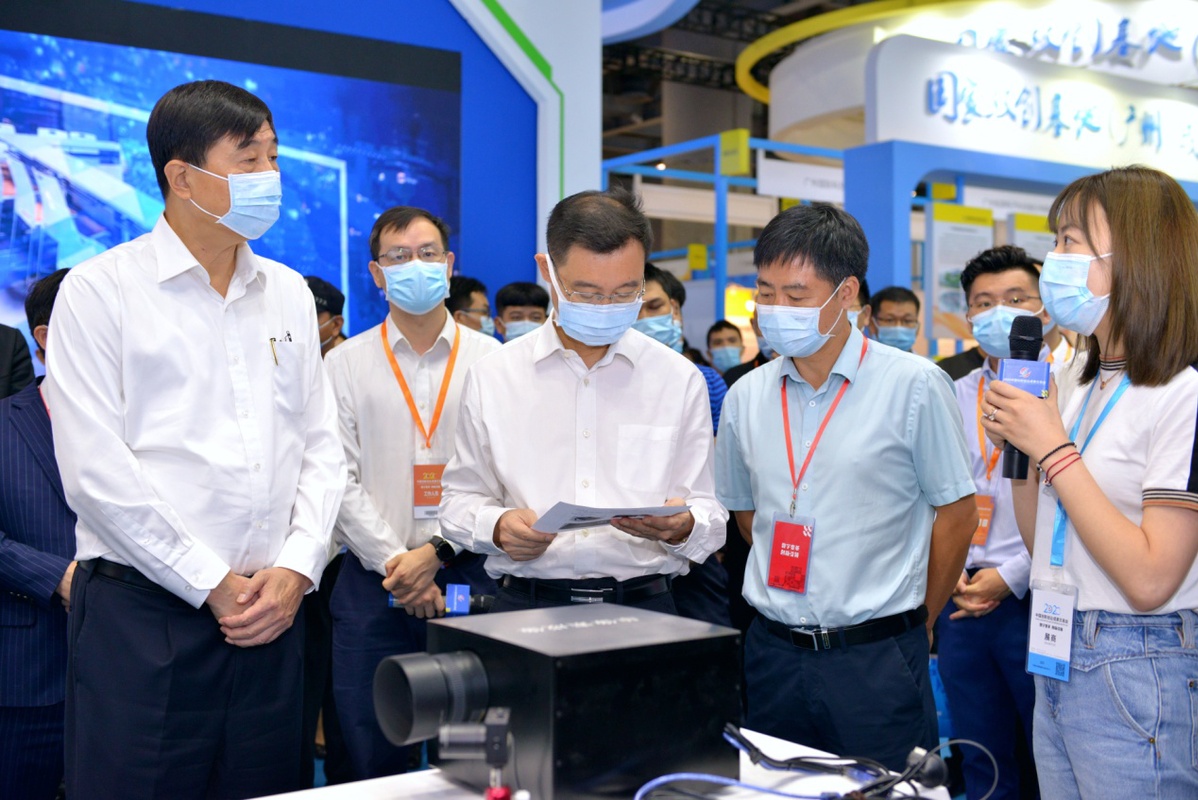 The 2020 China Innovation and Entrepreneurship Fair, a platform for industrialization of technological innovation, opened in Guangzhou, the capital of Guangdong province, on Wednesday.
Themed "Digital Reform and Pioneering Innovation", the fair brings together the world's outstanding innovation and startup companies looking for cooperation opportunities to the exhibition, according to the organizers.
The exhibition covers an area of over 11,000 square meters, displaying about 800 on-site technological projects, which are mainly from scientific research institutes, universities and high-end scientific and technological talents.
The projects feature advanced technologies and products in the fields of high-tech industries such as artificial intelligence, intelligent manufacturing, energy conservation and environmental protection, new generation of information technology, biology, new energy, new materials, aerospace, sports science and technology.
An online exhibition was also held on Wednesday, providing online matchmaking and promotion services for more than 2,200 technological achievements.
Some 106 projects from the Chinese Academy of Sciences, one of the organizers of this year's event, are also on display in the exhibition.
This year's special exhibition zone — Achievements of Epidemic Prevention Technology — showcase 70 projects of advanced technological achievements and innovative products in the fight against COVID-19 from 20 companies.
The annual fair, which was launched five years ago, has contributed to the transformation and implementation of about 500 technological projects, involving 39.4 billion yuan ($5.8 billion).
Guo Jingyu contributed to this story.
© 2020, . Disclaimer: The part of contents and images are collected and revised from Internet. Contact us ( info@uscommercenews.com) immidiatly if anything is copyright infringed. We will remove accordingly. Thanks!