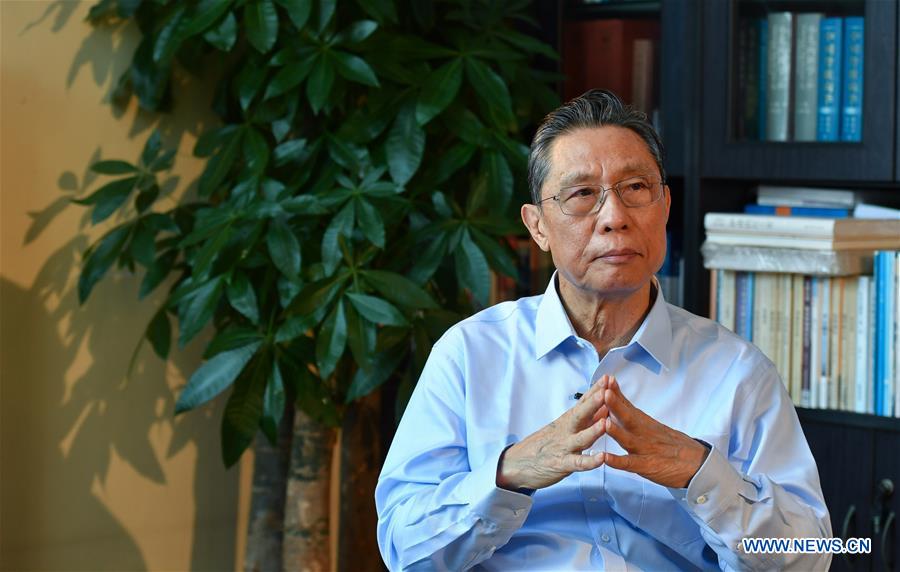 Ten top medical experts in Guangdong province led by Zhong Nanshan, a prominent expert in respiratory diseases and a member of the Chinese Academy of Engineering, conducted the first remote consultation of cases of pneumonia infections caused by the novel coronavirus.
They jointly discussed the treatment of five patients in serious and critical condition in the Third People's Hospital of Shenzhen and the Zhuhai-based Fifth Affiliated Hospital of Sun Yat-sen University.
The experts come from five major hospitals in Guangdong.
The most competent medical professionals in Guangdong have been organized for the treatment of pneumonia patients infected by the novel coronavirus, according to Duan Yufei, director of the provincial health commission.
Guangdong recorded 70 more cases of pneumonia infections caused by the novel coronavirus on Wednesday, bringing the total up to 311.
One more patient recovered and left the hospital, joining the five discharged from the hospital previously.
Among the 311 cases, 34 patients are in serious condition and 12 in critical condition.
Among the 12 cases reported in Shantou in Guangdong so far, 11 cases are from family clusters, meaning more than one member of a family was infected.
© 2020, . Disclaimer: The part of contents and images are collected and revised from Internet. Contact us ( info@uscommercenews.com) immidiatly if anything is copyright infringed. We will remove accordingly. Thanks!